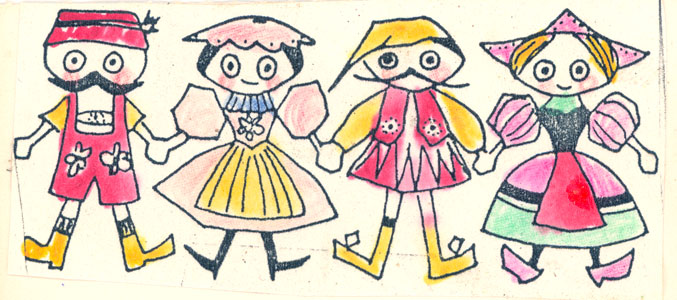 Welcome to the Grapevine International Folk Dancers



we are working on the page... in the meatime, here is a little something for your reading pleasure:

Trigger your vigor by dancing your way to wholeness and health. Dr. Jubilation T. Feelgood and dozens of other medical professionals recommend dance as emollient and curative for scrivener's palsy, torpor, colic, lumbago, dyspepsia, chilblain, corruptive vapors, bilious humour, nervous prostration, hysteria, and demonic possession. - Dick B.




We dance from 5 to 7 pm every Sunday evening
at the ICT Dance Center, Art Park,
7230 East 29th Street North,
Wichita, KS
phone contact: 316-683-1122

In Manhattan:
We dance on the first and third Saturdays of the month, 7:30 to 10:00 pm
at the Douglass Center Annex
9th & Yuma (South side of Yuma)
Manhattan, KS
phone contact 785-537-5028