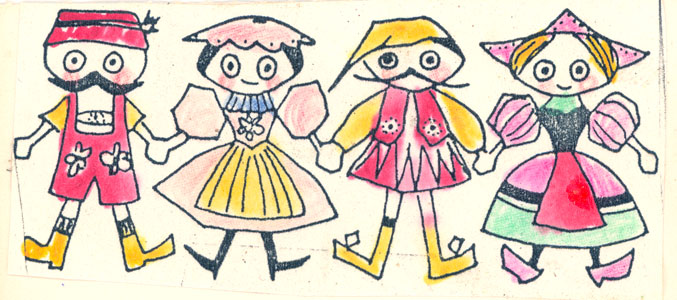 Welcome to the Grapevine International Folk Dancers

---
Let us choreograph your wellness!
Reported on by Dick Beeman: Meta-analyses of independently replicated, double-blind scientific studies have confirmed that dance ameliorates indisposition and alleviates debilitation. Medical expert Dr. Jubilation T. Feelgood reports that over 90% of afflicted participants rallied after only 3 dances.



WARNING: [Folk Dancing] May be habit-forming. Side effects can include flushed cheeks, a sparkle in the eye, a swelling heart, a bounce in the step, and in extreme cases, a tingling sensation, light-headedness, light-footedness, oxytocin uptick, a quickening pulse and cardiopulmonary titillation.





We dance from 5 to 7 pm every Sunday evening
at the ICT Dance Center, Art Park,
7230 East 29th Street North,
Wichita, KS
phone contact: 316-683-1122

In Manhattan:
We dance on the first and third Saturdays of the month, 7:30 to 10:00 pm
at the Douglass Center Annex
9th & Yuma (South side of Yuma)
Manhattan, KS
phone contact 785-537-5028


---
© 2016, Grapevine International Folk Dancers, Manhattan, KS